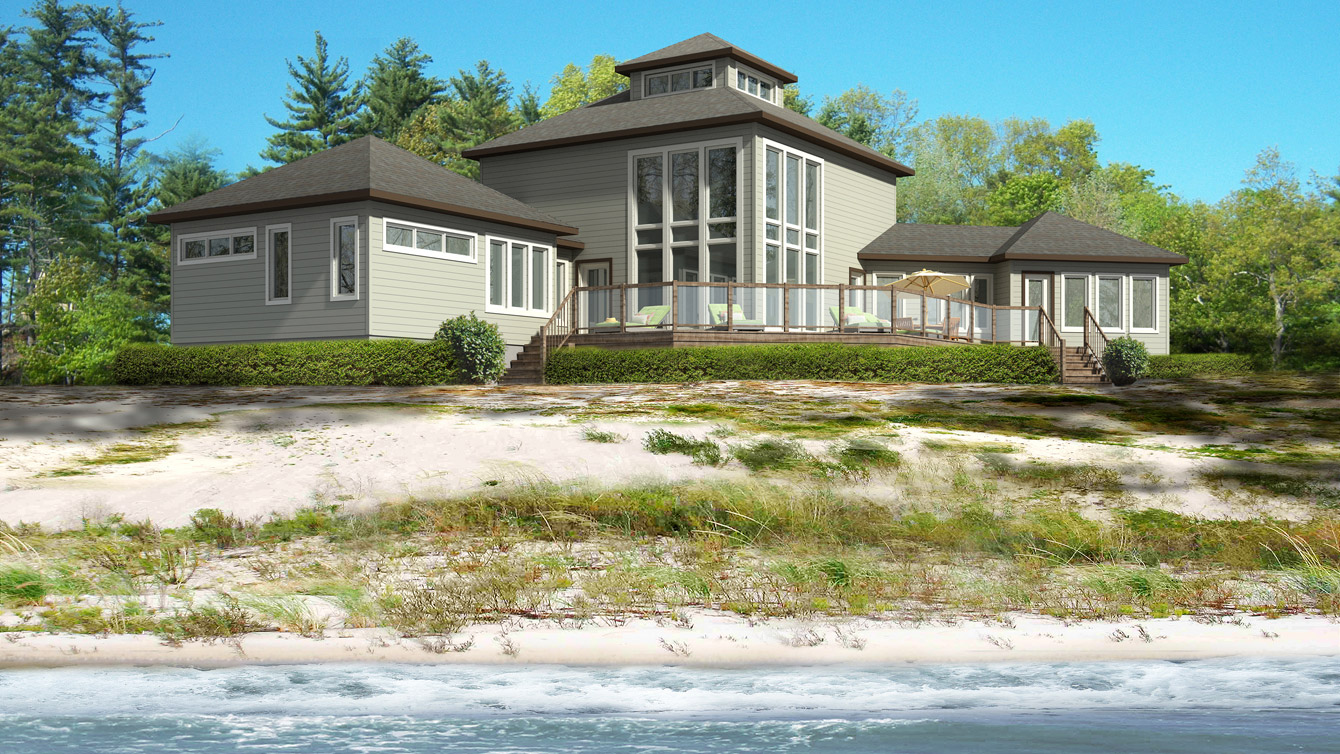 Next Steps
In your personal purchase timeline.
---
---
---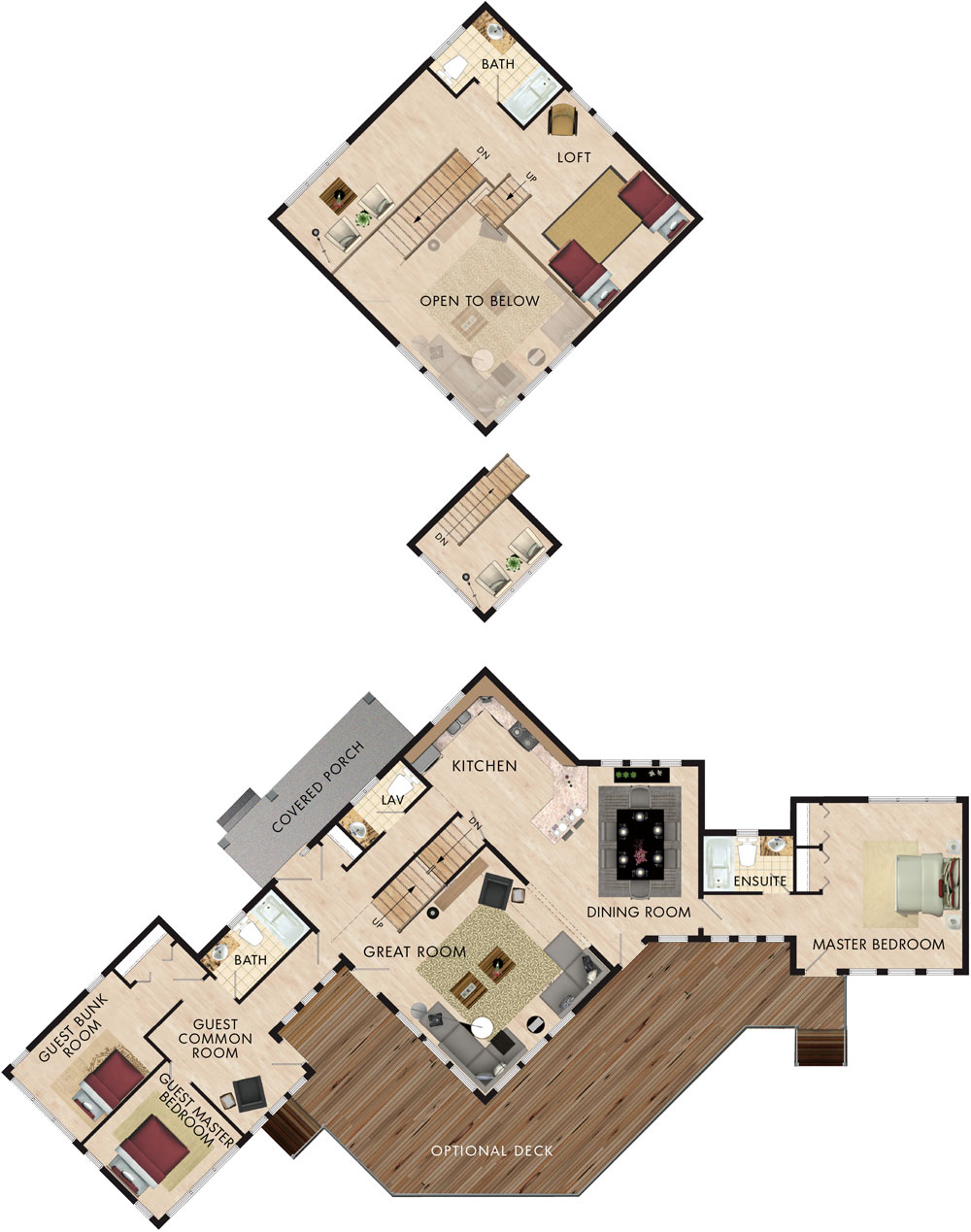 Specs

Great Room: 16′-0″ x 16′-0″
Kitchen: 13′-9″ x 10′-6″
Dining Room: 9′-8″ (12′-0″) x 17′-0″
Master Bedroom: 12′-8″ x 15′-1″
Guest Master Bedroom: 10′-9″ x 9′-8″
Guest Bunk Room: 10′-9″ x 9′-1″
Loft: 19′-5″ (12′-9″) x 16′-9″ (7′-0″)
Observation Deck: 5′-9″ (9′-0″) x 9′-0″
Sandpiper Lodge is a work of art with a flexible pod design and unique observation deck. This multi-storey home has an open concept living area with a U-shaped kitchen, covered porches and a master bedroom complete with an ensuite. Perfect for hosting, it offers a guest common room, bunk room and master bedroom. The loft features an additional bathroom and spacious living area.