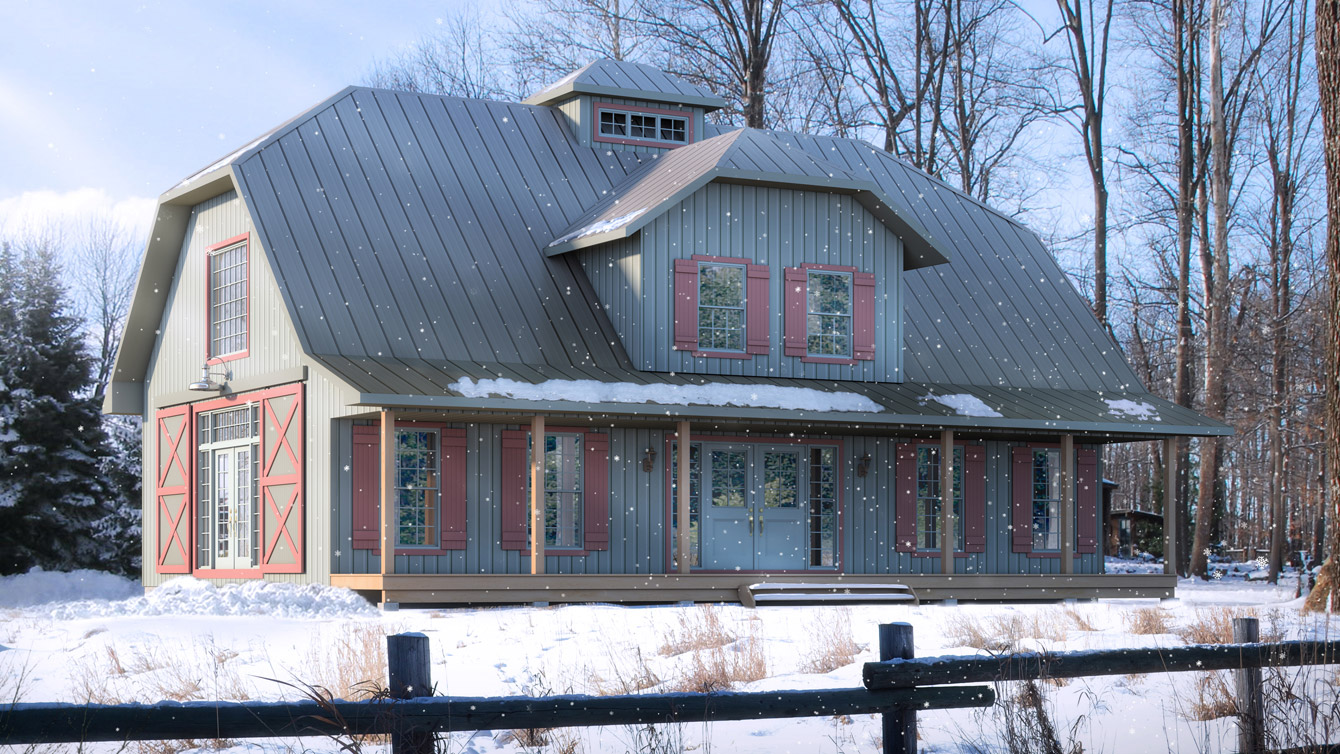 Next Steps
In your personal purchase timeline.
---
---
---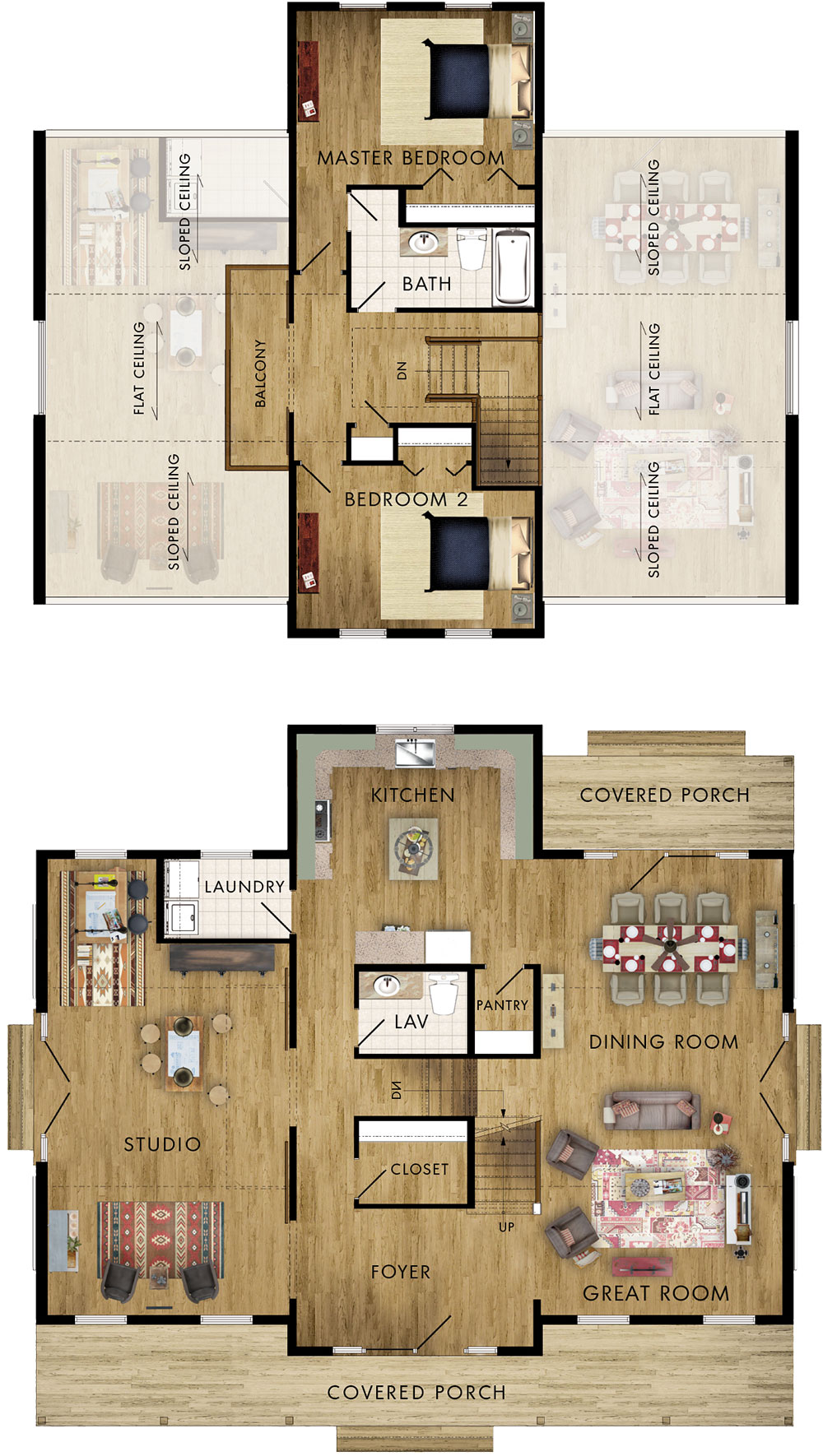 Specs
Great Room: 15′-4″ X 19′-1″
Kitchen: 15′-1″ X 14′-8″
Dining Room: 15′-4″ X 10′-0″
Studio: 15′-4″ X 29′-1″
Master Bedroom: 15′-1″ X 11′-0″
Bedroom 2: 15′-1″ X 10′-4″

You will not come across another home like the Barn Swallow. This unique barn style design speaks to the creative mind and the person with an artistic flare. Before entering, you can't help but appreciate the rustic barn doors, fully extended covered porch and numerous windows. With a one of a kind layout, this home provides you with two bedrooms, a u-shaped kitchen and a personal studio. The studio space would be great for the family of artists, photographers or even the hobbies that require that extra space. There is the option of closing the studio off or keeping it open to the rest of the house, using it as another form of living space. Looking over the studio is a balcony that allows you to keep an eye on things below!