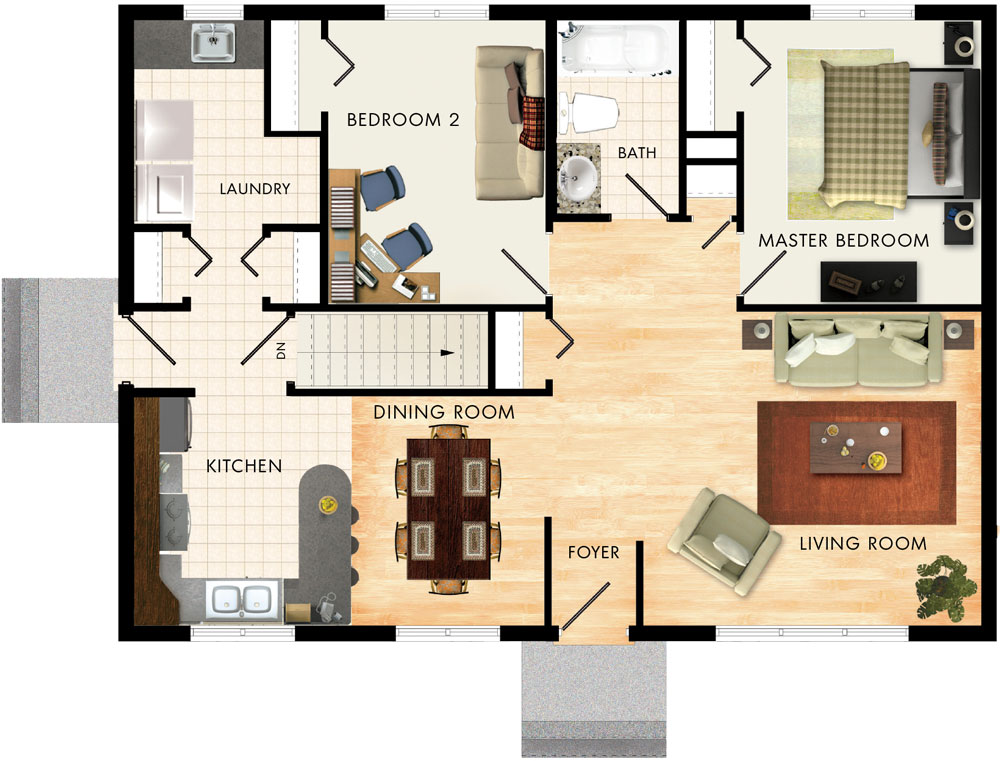 Specs
Living Room: 14′-0″ x 13′-0″
Kitchen: 9′-0″ x 9′-6″
Dining Room: 8′-0″ x 9′-6″
Master Bedroom: 9′-10″ x 11′-9″
Bedroom 2: 9′-0″ x 11′-9″


The Lakewood I is a country bungalow just under 1000 square feet. Much like the Lakewood II, it is spacious, comfortable and efficient. The kitchen and dining room are to the left upon entering and provide you with a perfect family gathering spot. To the right is the living room that includes a huge front window allowing for plenty of natural lighting and great views. In the main hallway are two closets and two bedrooms. The main bathroom is conveniently positioned between both bedrooms and is easily accessible from the central living areas. Access to the basement is handy and direct from the side entry as is the laundry room which provides lots of folding counter space and two more closets.
5
Reviews
2
reviews for this content.
Share your Beaver Homes and Cottages Story with us!
×
Please select one or more photos to proceed!
UPLOAD PHOTOS FROM YOUR FACEBOOK
UPLOAD PHOTOS FROM YOUR INSTAGRAM
UPLOAD PHOTOS FROM YOUR COMPUTER