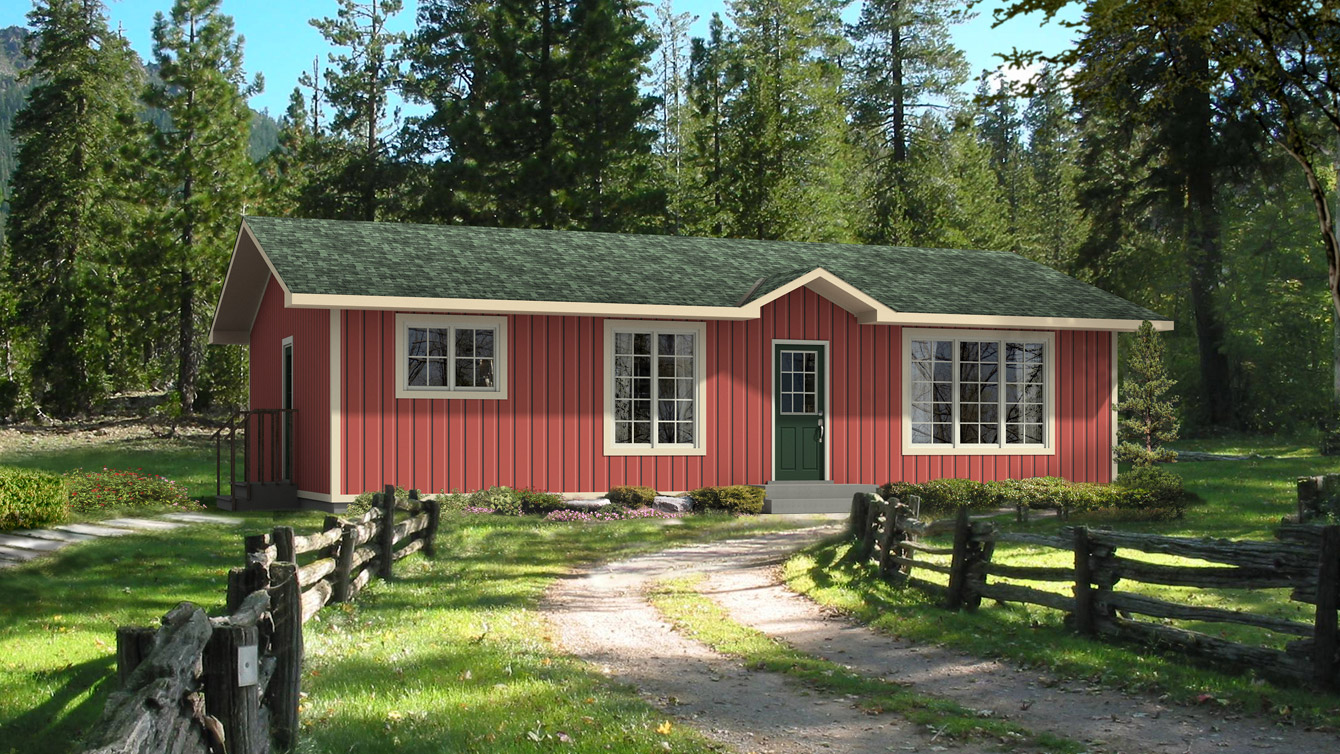 Next Steps
In your personal purchase timeline.
---
---
---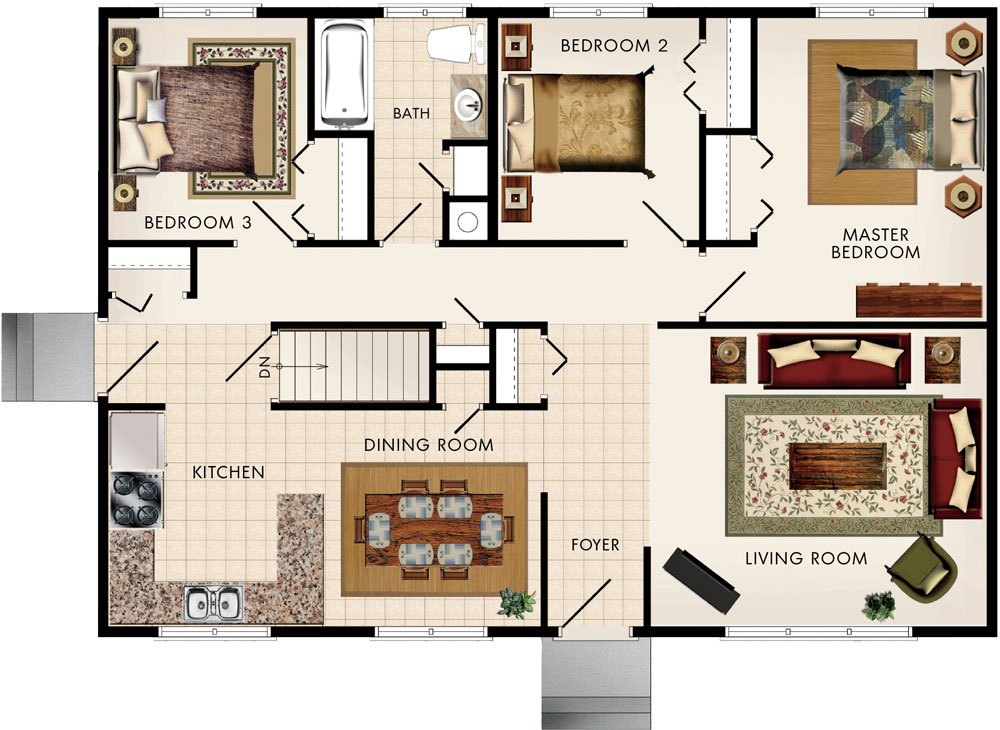 Specs
Living Room: 15′-0″ x 13′-2″
Kitchen: 9′-7″ x 9′-8″
Dining Room: 9′-8″ x 9′-8″
Master Bedroom: 10′-2″ x 13′-7″
Bedroom 2: 9′-0″ x 10′-0″
Bedroom 3: 8′-10″ x 10′-0″


1120 square foot bungalow designed for a simple living kind of lifestyle with the space well thought out and efficient. For a compact floor plan, there is plenty of storage space. Both front and side entrances are equipped with coat closets, a utility closet is found in the hallway, a linen closet in the main bath, and a built-in pantry in the kitchen. The kitchen has its own view of the front yard and combined with the dining room creates great space for your family gatherings. The living room is a separate space with plenty of room for furniture. The central hallway provides access to the master bedroom and two spare bedrooms. The shared main bathroom includes a fair sized linen closet for towel storage.