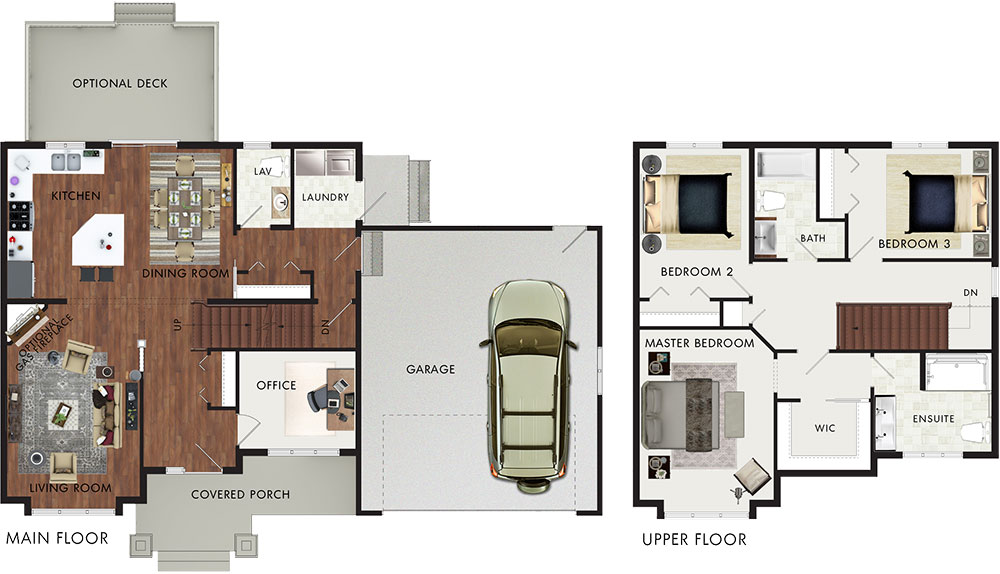 Specs
Living Room: 11′-1″ x 16′-1″
Kitchen: 9′-8″ x 12′-6″
Dining Room: 9′-2″ x 12′-6″
Garage: 19′-8″ x 23′-5″
Primary Bedroom: 11′-1″ x 14′-1″
Bedroom 2: 9′-0″ x 12′-4″
Bedroom 3: 11′-10″ x 9′-4″


The Rosewood is a modern take on the traditional Victorian design. The overall design is the same without the ornate fretwork. This being replaced with a timber style entrance and heavier gable details delivering a fresh look and high curb appeal.


Inside, this family home provides plenty of well thought out space that includes an office, powder room and laundry room on the main level. The second floor boasts and exceptional master suite for a home of this size.

5
Reviews
7
reviews for this content.
Share your Beaver Homes and Cottages Story with us!
×
Please select one or more photos to proceed!
UPLOAD PHOTOS FROM YOUR FACEBOOK
UPLOAD PHOTOS FROM YOUR INSTAGRAM
UPLOAD PHOTOS FROM YOUR COMPUTER