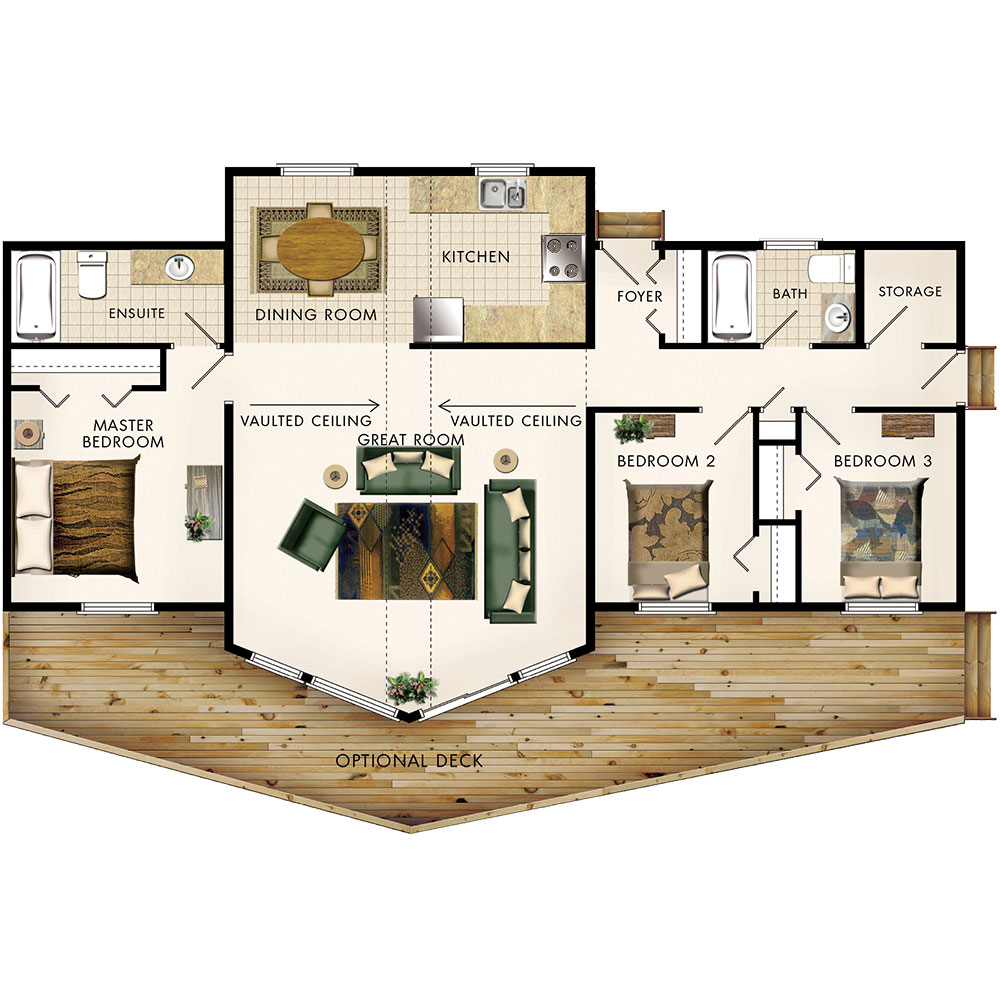 Specs
Great Room: 19′-1″ x 19′-8″
Kitchen: 9′-6″ x 9′-1″
Dining Room: 9′-6″ x 9′-4″
Master Bedroom: 11′-8″ x 11′-4″
Bedroom 2: 8′-6″ x 10′-0″
Bedroom 3: 8′-6″ x 10′-0″
The Aurora II is a very economical plan that was thoughtfully designed to suit a wide variety of uses. The central living space contains an enormous great room that will accommodate your entire family and more! The openness of these rooms creates comfortable flow, which is great for entertaining. The cathedral ceiling above draws your eyes to the front prow wall that is full of floor to ceiling windows. The master bedroom is kept private on the left side of the house, while additional bedrooms are kept on the right side. To complete this floor plan the right side of the house also provides a bonus storage room and separate access to outside. How could you not add in the custom deck option that extends the entire length of the front elevation?
5
Reviews
3
reviews for this content.
Share your Beaver Homes and Cottages Story with us!
×
Please select one or more photos to proceed!
UPLOAD PHOTOS FROM YOUR FACEBOOK
UPLOAD PHOTOS FROM YOUR INSTAGRAM
UPLOAD PHOTOS FROM YOUR COMPUTER