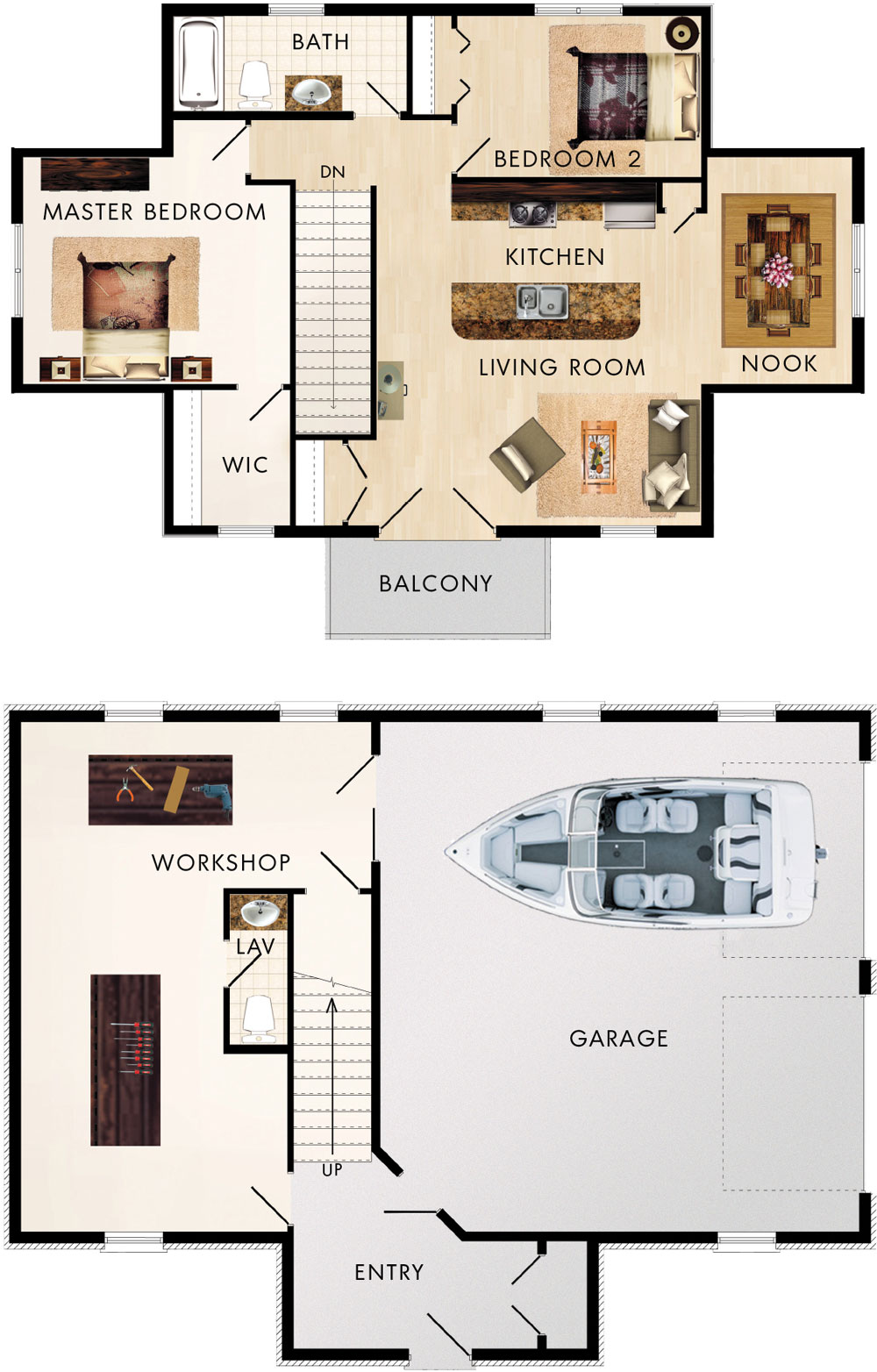 Specs
Living Room: 17′-3″ x 10′-10″
Kitchen: 10′-0″ x 7′-4″
Nook: 11′-3″ x 12′-1″
Garage: 24′-7″ x 26′-3″
Workshop: 13′-8″ (18′-0″) x 26′-3″
Primary Bedroom: 14′-2″ x 12′-1″
Bedroom 2: 13′-0″ x 8′-7″




The Cotswold II is a rustic looking two-bay garage with chunky columns and lots of craftsman like features. The main floor of this model is a full-sized garage large enough to fit your vehicle storage needs. Double doors provide easy access from the garage area to substantial workshop that has its own washroom. The main entry to the garage, workshop and upstairs to a cozy 600 square foot loft apartment. This space has two bedrooms, an open kitchen and living area and a wonderful eating nook with a large central window. The main bathroom is positioned between the two bedrooms for easy access. Hopefully your location has a great view that can be enjoyed from balcony off the living room.
5
Reviews
2
reviews for this content.
Share your Beaver Homes and Cottages Story with us!
×
Please select one or more photos to proceed!
UPLOAD PHOTOS FROM YOUR FACEBOOK
UPLOAD PHOTOS FROM YOUR INSTAGRAM
UPLOAD PHOTOS FROM YOUR COMPUTER