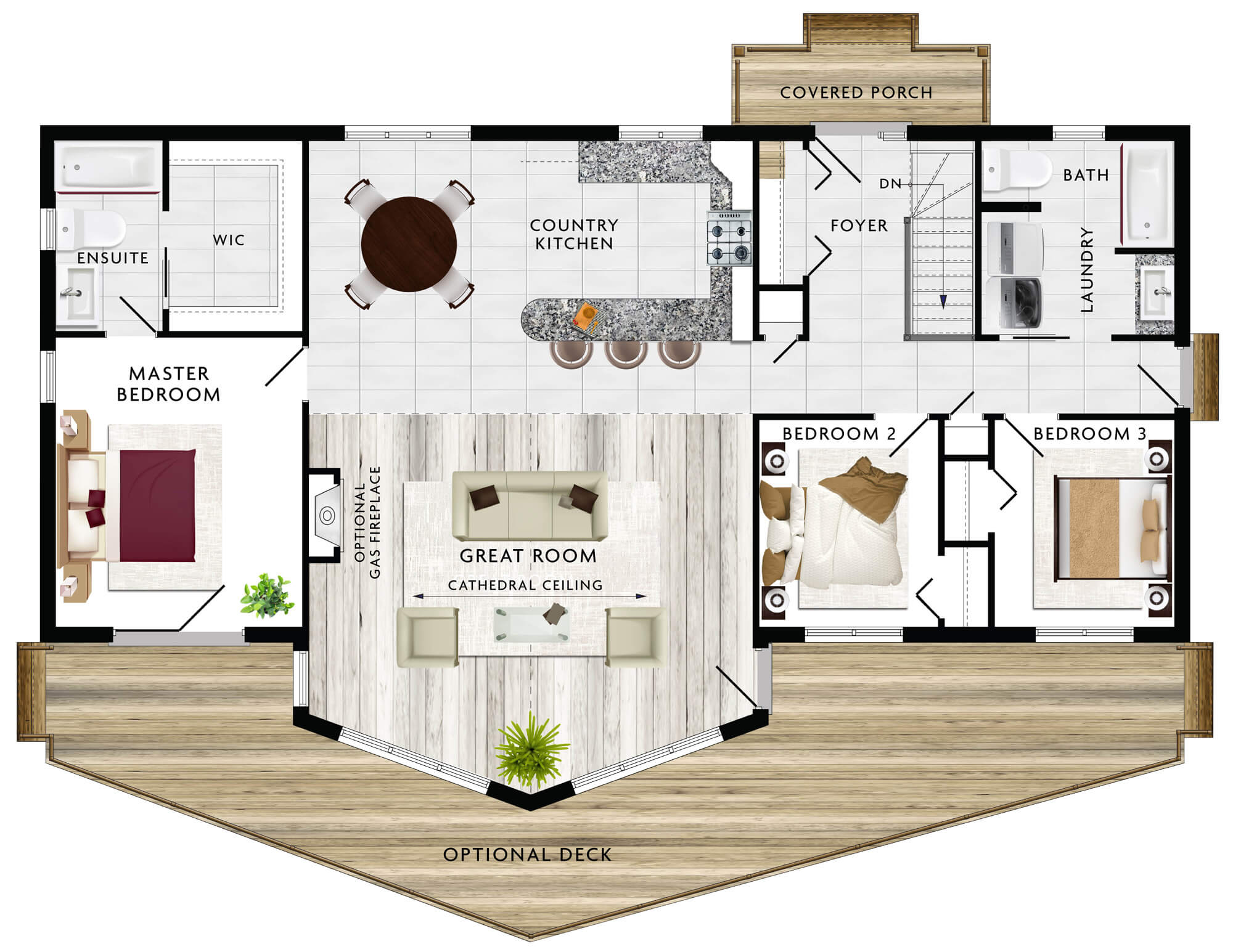 Specs
Great Room: 21′-1″ x 18′-4″
Country Kitchen: 21′-1″ x 9′-6″
Master Bedroom: 11′-8″ x 13′-9″
Bedroom 2: 8′-6″ x 9′-10″
Bedroom 3: 8′-6″ x 9′-10″
The Banff II is a welcoming family home ideal for simple living. This spacious bungalow includes three bedrooms, one of which is a big master bedroom with secluded access to the front deck. As seen on other Banff models, there is also a beautiful prow front full of two-story windows. A cottage is not complete without a view of your picturesque surroundings. The great room is not the only room that can enjoy the floor to ceiling windows, the country kitchen also allows for a clear view as well. The kitchen includes multiple seats at the peninsula, but also doubles as an eat-in kitchen as well.
5
Reviews
9
reviews for this content.
Share your Beaver Homes and Cottages Story with us!
×
Please select one or more photos to proceed!
UPLOAD PHOTOS FROM YOUR FACEBOOK
UPLOAD PHOTOS FROM YOUR INSTAGRAM
UPLOAD PHOTOS FROM YOUR COMPUTER