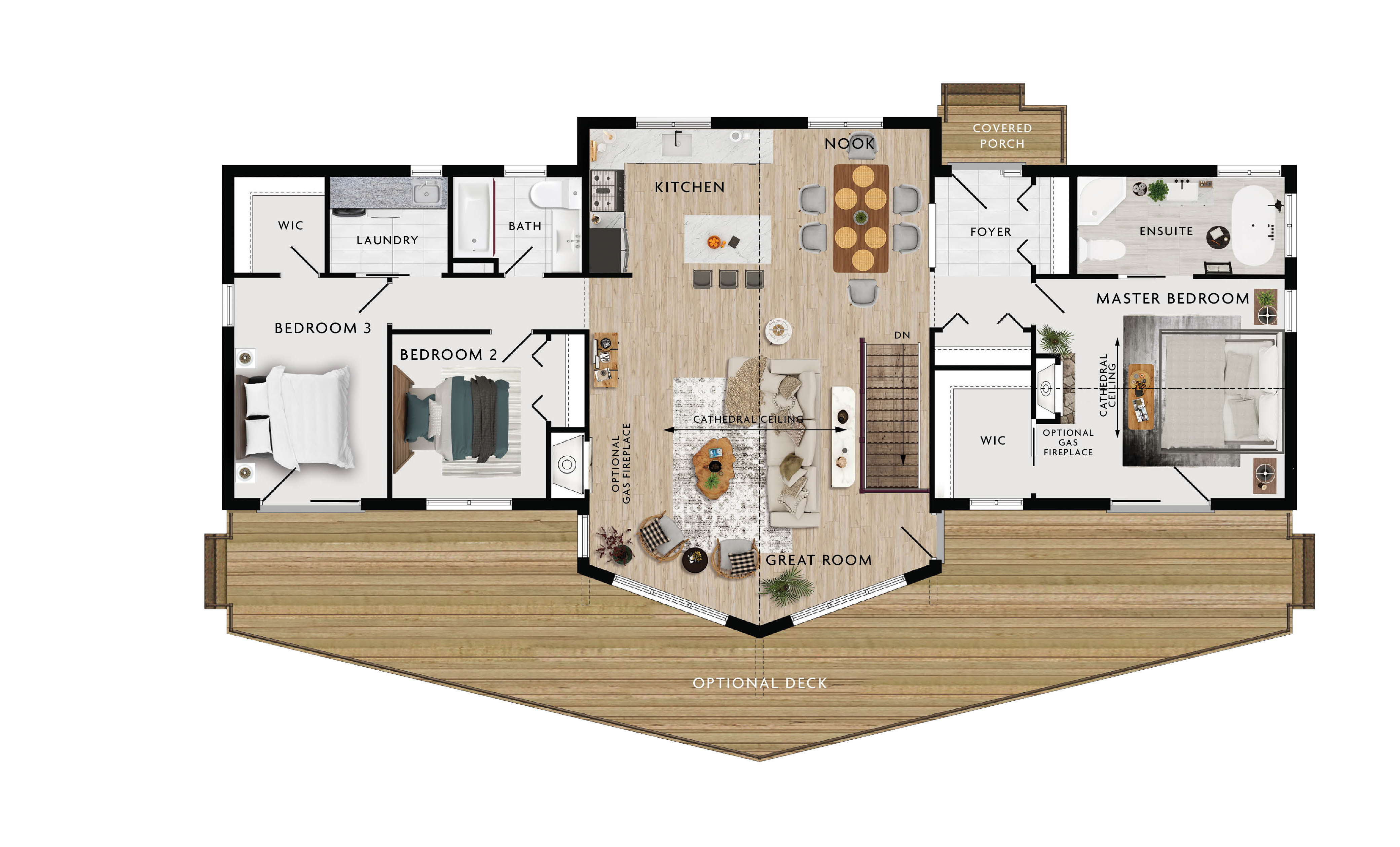 Specs
Great Room: 21′-1″ x 22′-0″
Kitchen: 11′-0″ x 9′-0″
Nook: 10′-1″ x 9′-0″
Master Bedroom: 15′-5″ x 13′-9″
Bedroom 2: 9′-6″ x 10′-3″
Bedroom 3: 9′-6″ x 13′-9″
When admiring the Banff III from the exterior, a few things you will notice are the prow front design and large deck possibility with three different entrances into the house. The three entrances will lead you to the great room, master bedroom and bedroom three. The central great room has a sky-high cathedral ceiling, giving it an airy and spacious feeling. In the kitchen you have the option of eating at the island or the eating nook. Instead, you can spread out amongst both areas, making the space perfect for entertaining several people. One of the best features is the master suite. This room is designed to be a private sanctuary with an optional fireplace for ultimate relaxation.
5
Reviews
12
reviews for this content.
Share your Beaver Homes and Cottages Story with us!
×
Please select one or more photos to proceed!
UPLOAD PHOTOS FROM YOUR FACEBOOK
UPLOAD PHOTOS FROM YOUR INSTAGRAM
UPLOAD PHOTOS FROM YOUR COMPUTER