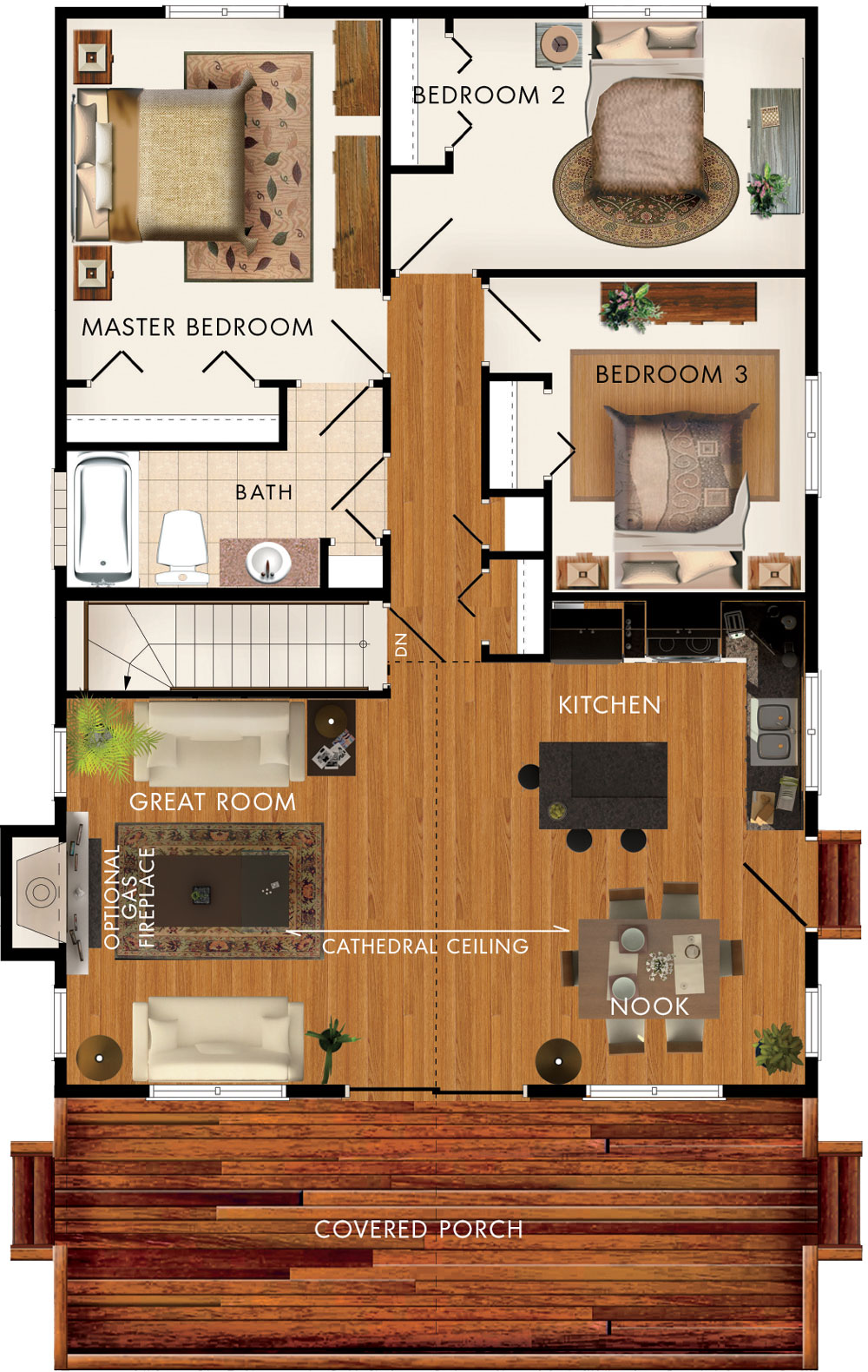 Specs
Great Room: 17′-3″ x 14′-2″
Kitchen: 9′-10″ x 8′-4″
Nook: 9′-10″ x 9′-5″
Master Bedroom: 11′-7″ x 13′-3″
Bedroom 2: 12′-11″ x 9′-2″
Bedroom 3: 9′-3″ x 11′-6″


The Baywood II is quite similar to the Baywood I with a covered porch that has a vaulted ceiling and timber frame details. The deck is perfect for entertaining and relaxing in any weather condition and handy for barbequing. The vaulted ceiling continues into the cottage's great room, kitchen and eating nook. There are many possibilities for the interior of the Baywood II such as, the large kitchen island with a breakfast bar or a cozy stone fireplace. All three bedrooms have plenty of space for full bedroom furniture making cottage guests as comfortable as possible. You can also hide all of your extra linens in one of the two bonus closets.
5
Reviews
5
reviews for this content.
Share your Beaver Homes and Cottages Story with us!
×
Please select one or more photos to proceed!
UPLOAD PHOTOS FROM YOUR FACEBOOK
UPLOAD PHOTOS FROM YOUR INSTAGRAM
UPLOAD PHOTOS FROM YOUR COMPUTER