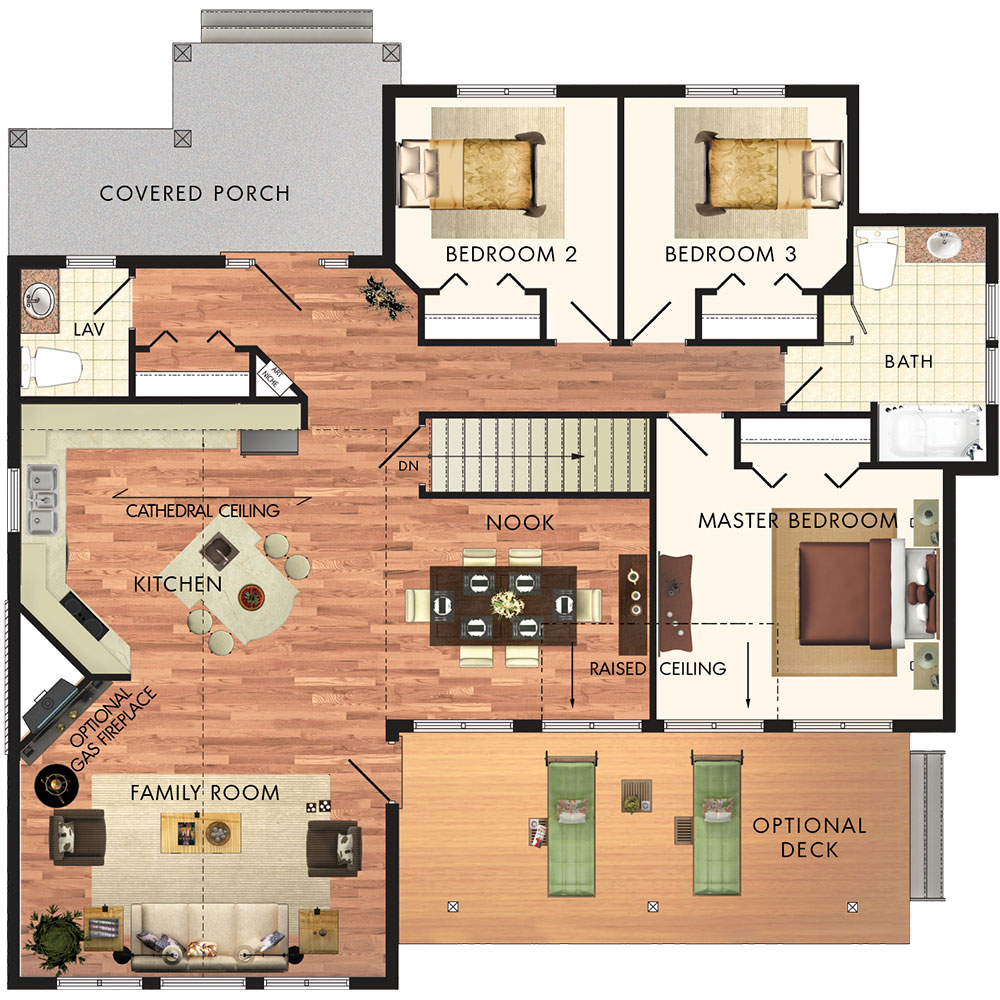 Specs

Family Room: 17′-1″ x 13′-10″
Kitchen: 13′-1″ x 12′-8″
Nook: 12′-3″ x 10′-4″
Master Bedroom: 13′-4″ x 11′-8″
Bedroom 2: 10′-4″ x 9′-0″
Bedroom 3: 10′-4″ x 9′-0″
The Aspen II Is a stunning three-bedroom cottage. The exterior design is beyond appealing and looks exactly how one would imagine a cozy family cottage to look. Lots of windows allow for all lake front views to be captured and the summer breeze to be enjoyed. The main floor plan is designed to be open concept and has more than enough space. The kitchen has a very unique shape and has oodles of space for cooking gourmet meals to share. The family room and eating nook are in close proximity and also lead to the optional deck. The flow of this space is more than ideal for hosting lots of guests. Little details such as an art niche and optional angled fireplace make this space truly marvelous.
5
Reviews
4
reviews for this content.
Share your Beaver Homes and Cottages Story with us!
×
Please select one or more photos to proceed!
UPLOAD PHOTOS FROM YOUR FACEBOOK
UPLOAD PHOTOS FROM YOUR INSTAGRAM
UPLOAD PHOTOS FROM YOUR COMPUTER