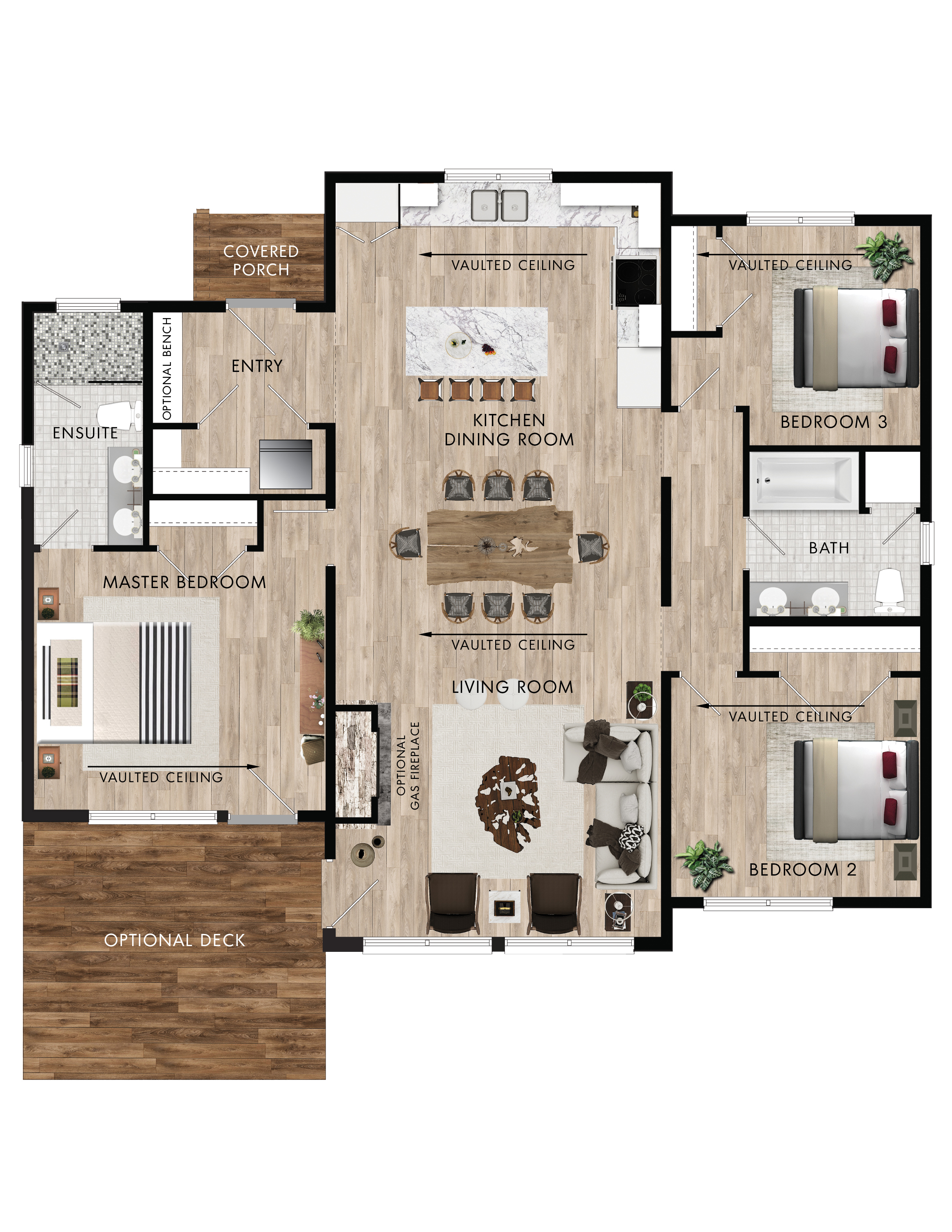 Specs
Living room: 15′-1″ x 15′-6″
Kitchen/Dining Room: 15′-1″ x 19′x5″
Master Bedroom: 13′-6″ x 12′-0″
Bedroom 2: 11′-2″ x 10′-2″
Bedroom 3: 11′-2″ (9′-11″) x 10′-2″
This modern cottage combines a contemporary feel with rustic cabin inspirations. The Bowen is a 1296 sq. ft. open concept cottage with the living room, kitchen and dining room extending through the middle of the house, complete with sloped ceilings above. Surrounded with two bedrooms and a bathroom that span across the right side of the house and the master suite that takes up the entire left side of the house. The wide spread of windows across the front of the cottage provide plenty of natural light for your main living area and master suite. The Bowen is a modern and practical design, that will fit right into any cottage setting, whether you're by a lake, in the woods, or on an open plain.
5
Reviews
23
reviews for this content.
Share your Beaver Homes and Cottages Story with us!
×
Please select one or more photos to proceed!
UPLOAD PHOTOS FROM YOUR FACEBOOK
UPLOAD PHOTOS FROM YOUR INSTAGRAM
UPLOAD PHOTOS FROM YOUR COMPUTER