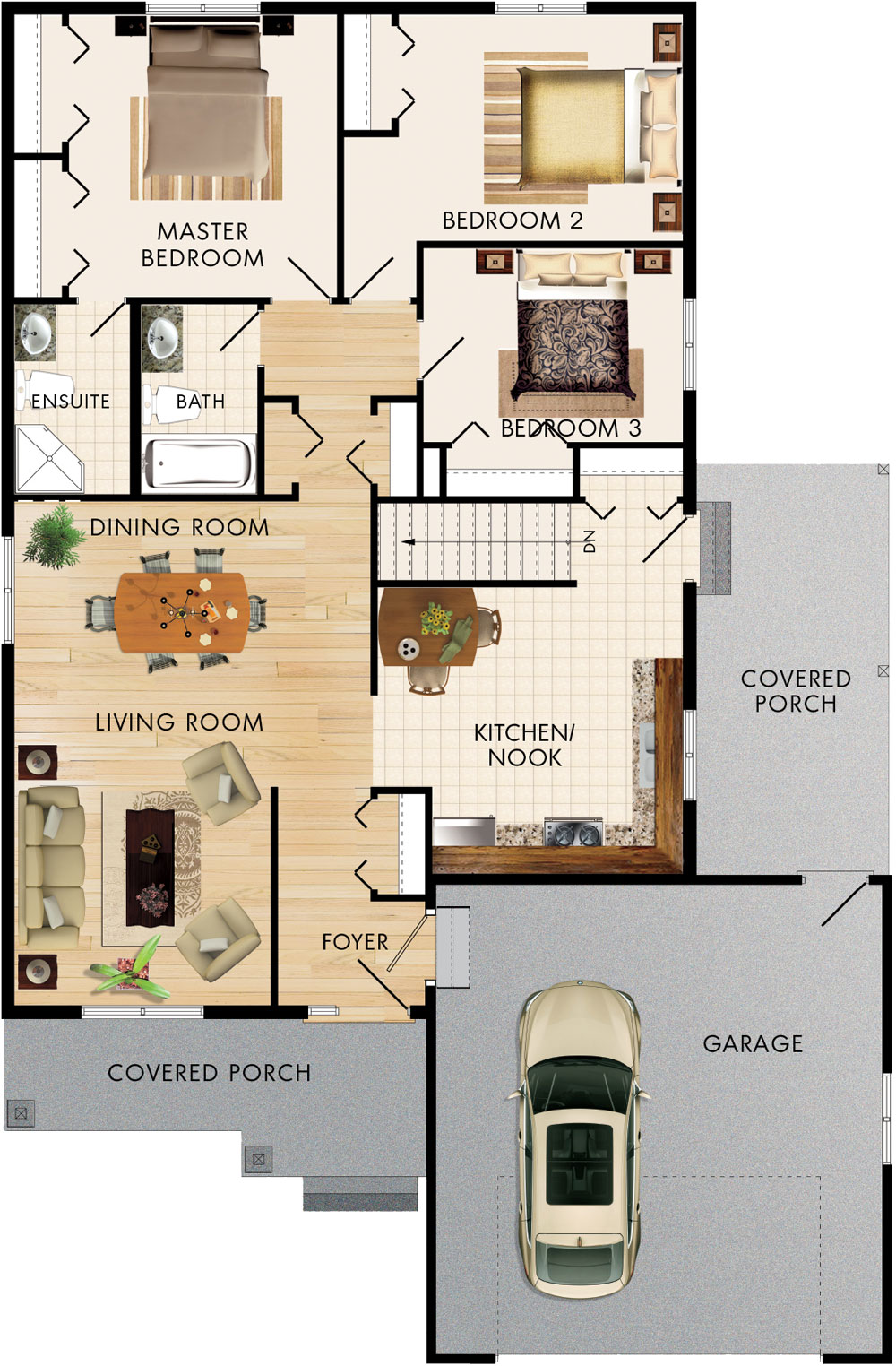 Specs
Living Room: 11′-2″ x 14′-4″
Kitchen: 13′-3″ x 12′-6″
Dining Room: 11′-2″ x 8′-0″
Garage: 19′-5″ x 20′-1″
Master Bedroom: 11′-8″ x 12′-3″
Bedroom 2: 12′-4″ x 9′-10″
Bedroom 3: 11′-3″ x 8′-5″

The Brandon II is a beautiful bungalow with lots of room to grow for a young family. Outside there is a great amount of charm to admire from the large picture window to the covered entry porch. Hiding behind the garage is a second covered porch that offers access to the kitchen and a storage closet. There is plenty of space for eating with a full dining room and an eating nook in the kitchen. The hallway leads to the back of the home where there are all three bedrooms and double storage closets. The master bedroom has its own private ensuite and the two additional bedrooms are right across the hall from the main bathroom. This home has everything you need and much more!
5
Reviews
3
reviews for this content.
Share your Beaver Homes and Cottages Story with us!
×
Please select one or more photos to proceed!
UPLOAD PHOTOS FROM YOUR FACEBOOK
UPLOAD PHOTOS FROM YOUR INSTAGRAM
UPLOAD PHOTOS FROM YOUR COMPUTER