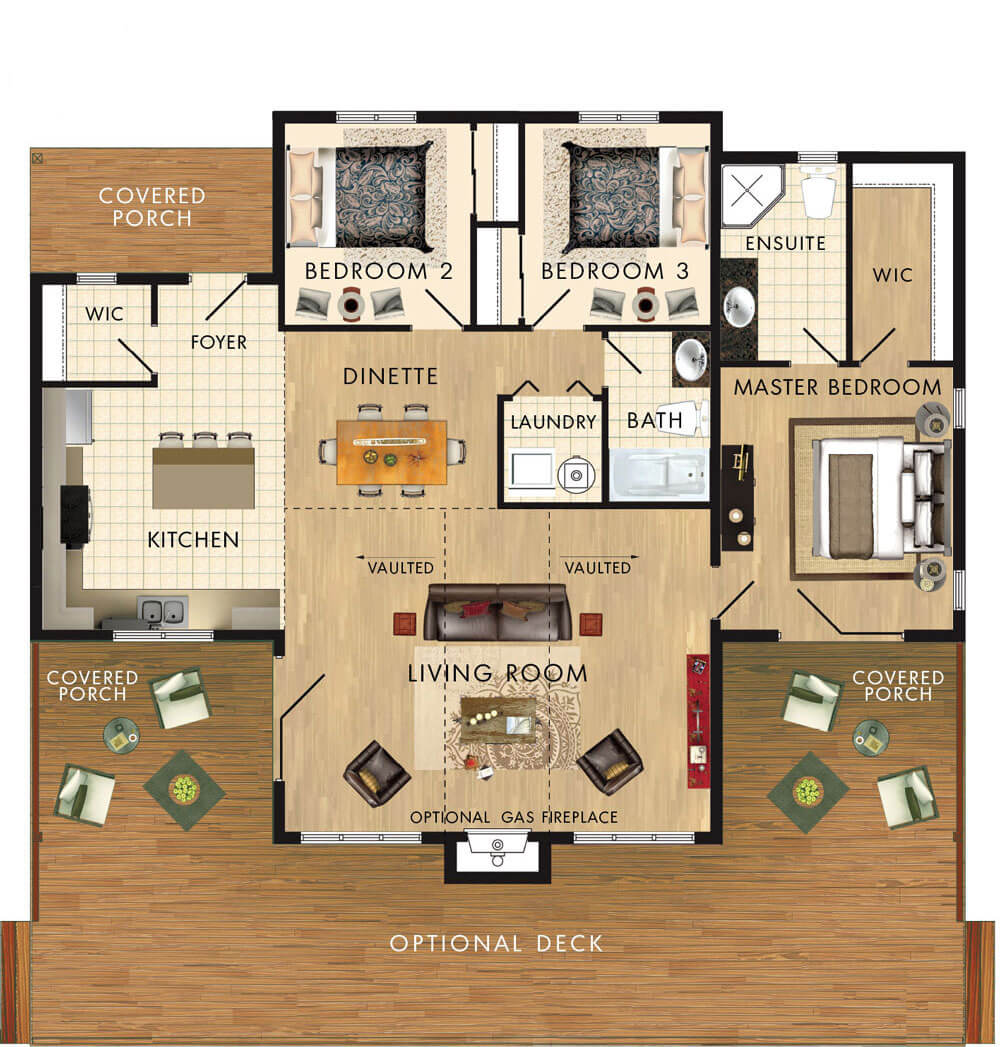 Specs

Living Room: 21′-1″ x 16′-0″
Kitchen: 11′-0″ x 10′-4″
Dining Room: 10′-6″ x 10′-6″
Primary Bedroom: 11′-6″ x 13′-6″
Bedroom 2: 9′-2″ x 10′-0″
Bedroom 3: 9′-2″ x 10′-0″

The Dorset II is appealing from all angles. The optional deck serves as a second living space and is nearly the size of the entire home itself. The master bedroom and great room both provide access to covered porches where you can enjoy nature and it's finest views. Other fine details included in this model are an entry walk-in closet, large kitchen with island and an open concept dining room and great room with large windows. This spacious layout with nearly 1300 square feet and three bedrooms is a perfect family home for all four seasons.
5
Reviews
31
reviews for this content.
Share your Beaver Homes and Cottages Story with us!
×
Please select one or more photos to proceed!
UPLOAD PHOTOS FROM YOUR FACEBOOK
UPLOAD PHOTOS FROM YOUR INSTAGRAM
UPLOAD PHOTOS FROM YOUR COMPUTER