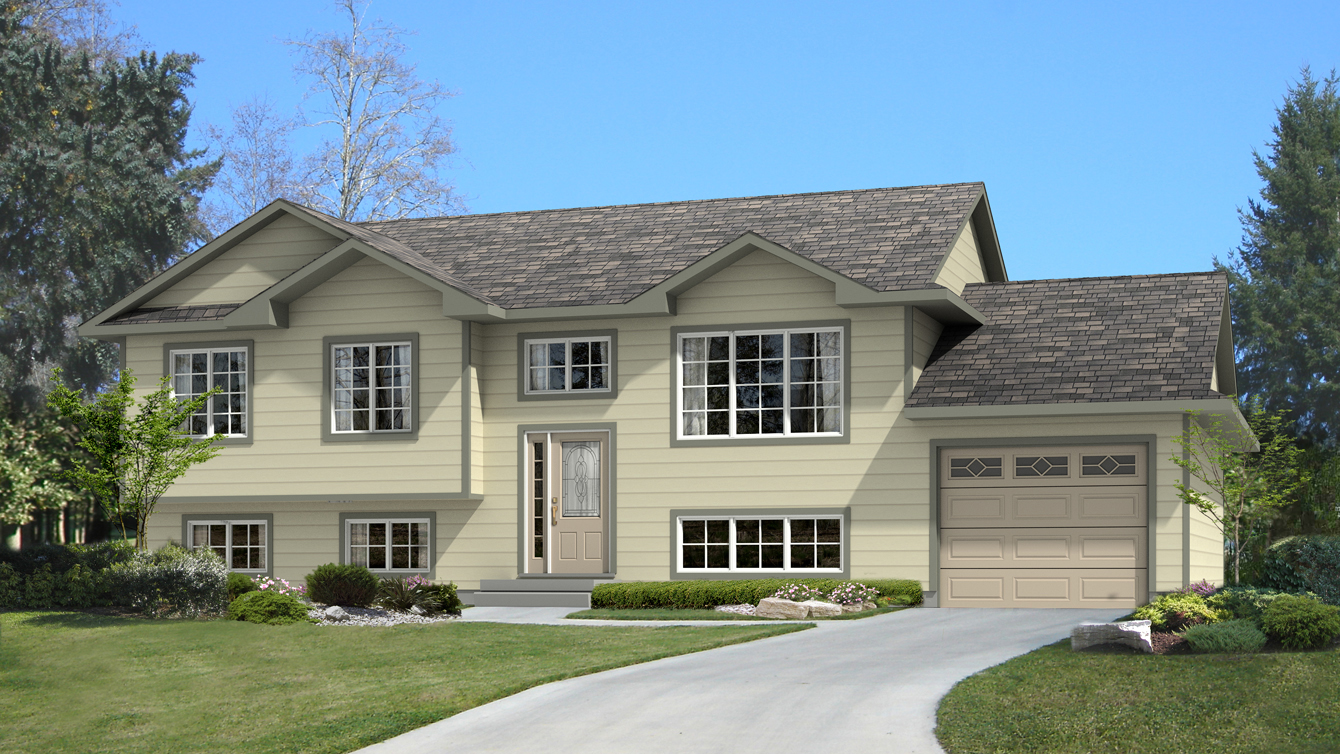 Next Steps
In your personal purchase timeline.
---
---
---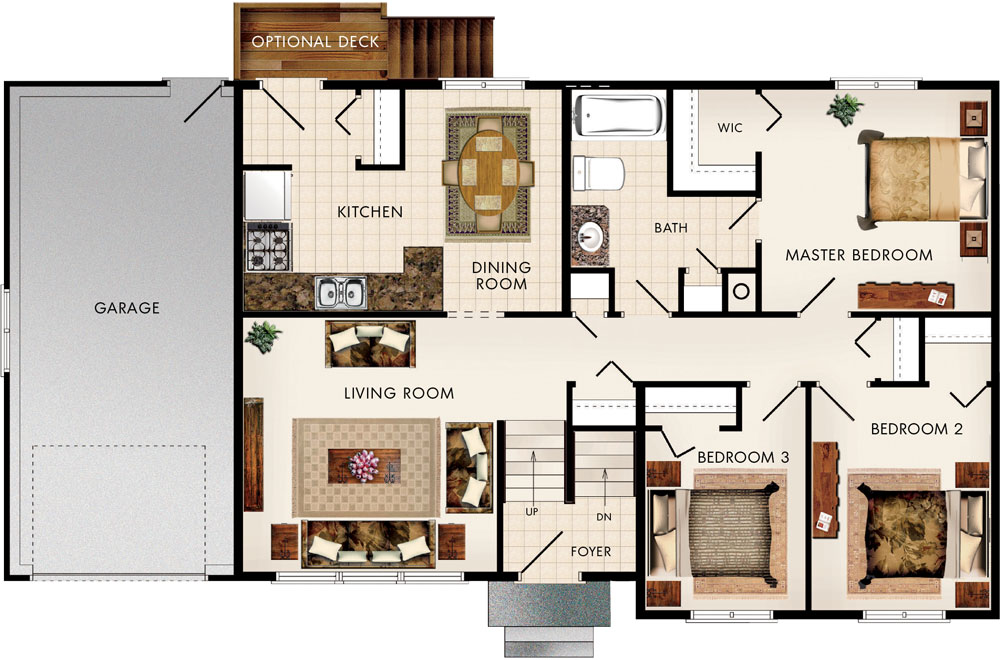 Specs
Living Room: 13′-3″ x 13′-3″
Kitchen: 8′-5″ x 7′-4″
Dining Room: 8′-2″ x 11′-6″
Garage: 11′-8″ x 25′-5″
Master Bedroom: 12′-0″ x 11′-6″
Bedroom 2: 9′-6″ x 11′-7″
Bedroom 3: 8′-4″ x 9′-2″


The Elmhurst II is a raised ranch bungalow with a bright entry and large windows. A sprawling, three bedroom design with a walk in closet, this is the perfect family home. An open concept design, the kitchen and dining room are completed with an optional deck. The house also comes with a full basement and spacious garage.