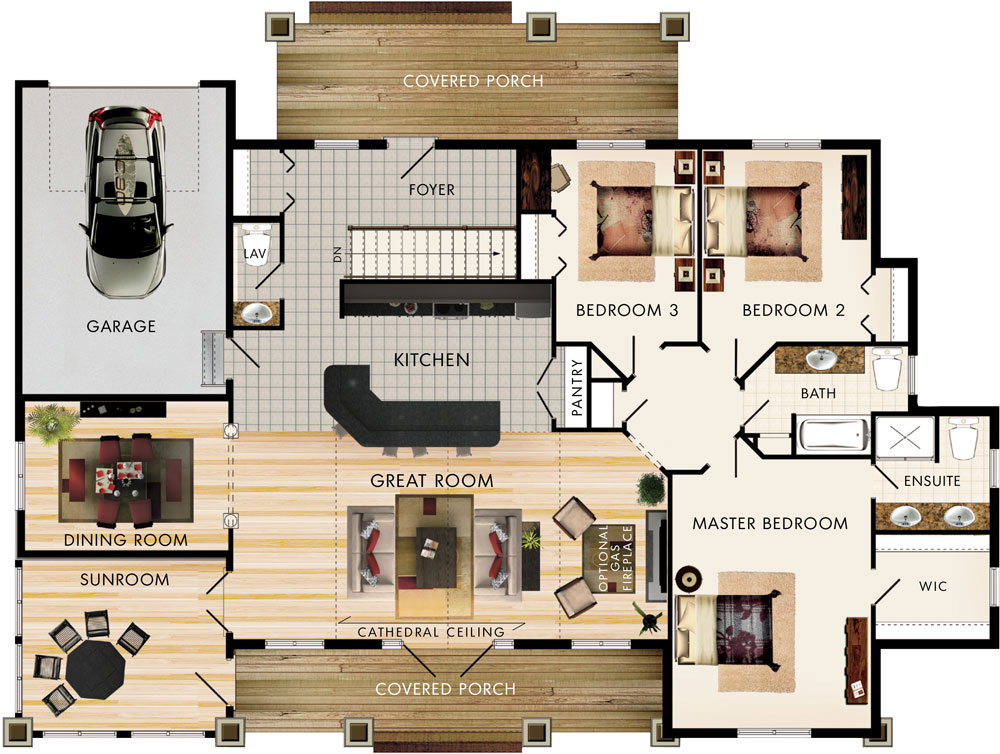 Specs
Great Room: 29′-1″ x 14′-0″
Kitchen: 14′-3″ x 10′-0″
Dining Room: 13′-9″ x 10′-1″
Sunroom: 13′-8″ x 11′-8″
Garage: 13′-9″ x 20′-8″
Master Bedroom: 13′-7″ x 18′-2″
Bedroom 2: 11′-5″ x 13′-0″
Bedroom 3: 9′-6″ x 13′-0″




Perfect for the Canadian landscape, the Inglenook offers stunning views from an open concept great room with soaring cathedral ceilings and two covered porches. The open concept, three bedroom home has a spacious living area and L-shaped kitchen.
5
Reviews
3
reviews for this content.
Share your Beaver Homes and Cottages Story with us!
×
Please select one or more photos to proceed!
UPLOAD PHOTOS FROM YOUR FACEBOOK
UPLOAD PHOTOS FROM YOUR INSTAGRAM
UPLOAD PHOTOS FROM YOUR COMPUTER