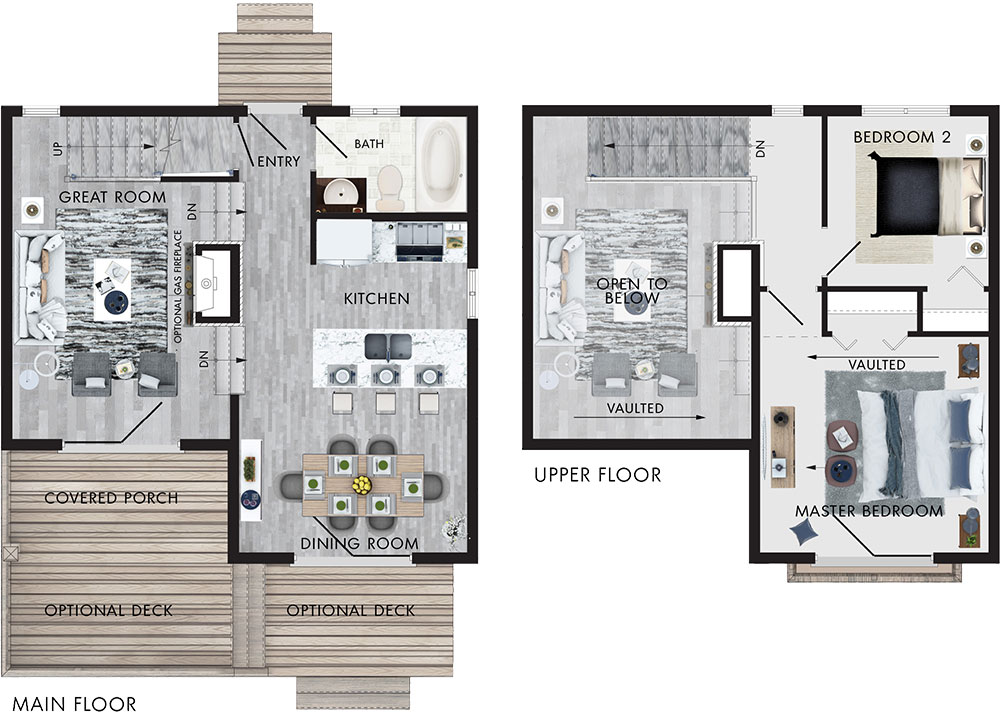 Specs
Great Room: 10′-6″ x 14′-0″
Kitchen: 8′-0″ x 7′-9″
Dining Room: 12′-1″ x 9′-10″
Master Bedroom: 12′-1″ x 11′-5″
Bedroom 2: 8′-6″ x 9′-0″

This modern chalet is striking with its modern clean lines and mono sloped roofs. The open concept and large glass areas provide long sightlines that extend the well-designed layout to feel much greater than its 840 square feet.
5
Reviews
18
reviews for this content.
Share your Beaver Homes and Cottages Story with us!
×
Please select one or more photos to proceed!
UPLOAD PHOTOS FROM YOUR FACEBOOK
UPLOAD PHOTOS FROM YOUR INSTAGRAM
UPLOAD PHOTOS FROM YOUR COMPUTER