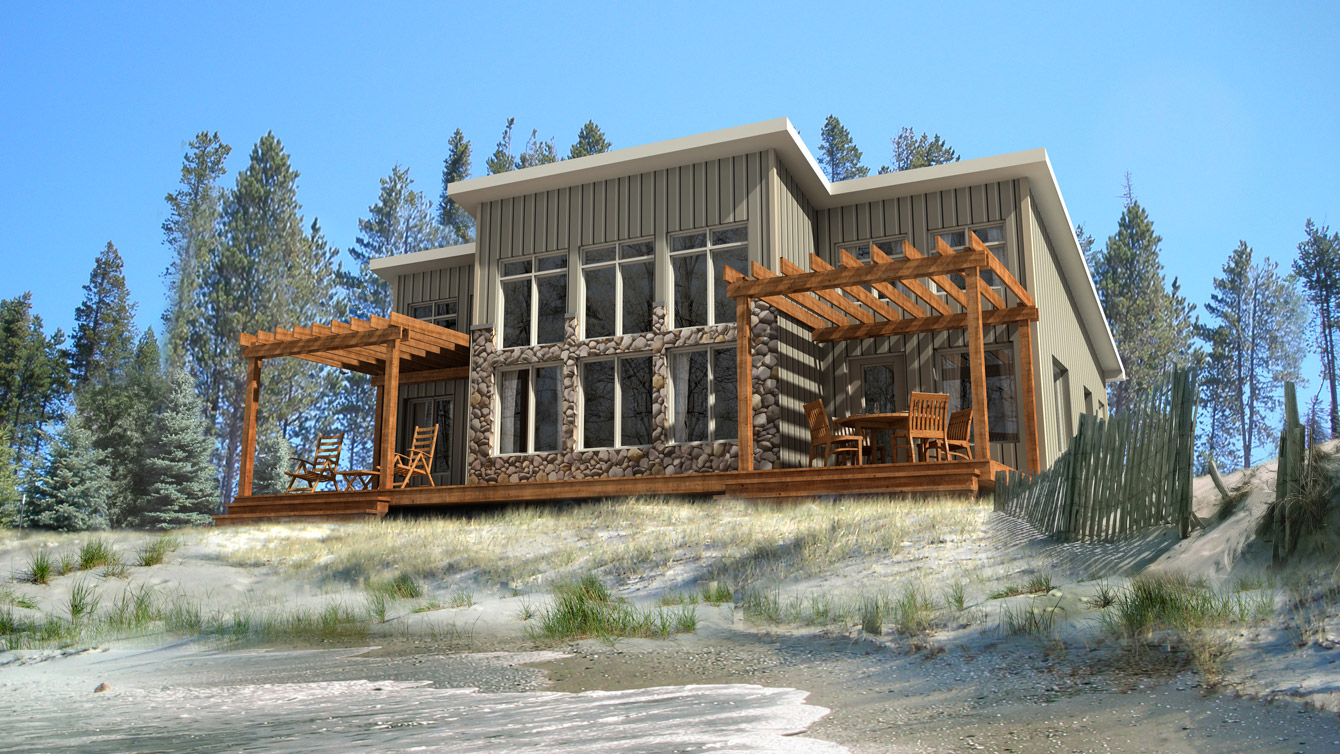 Next Steps
In your personal purchase timeline.
---
---
---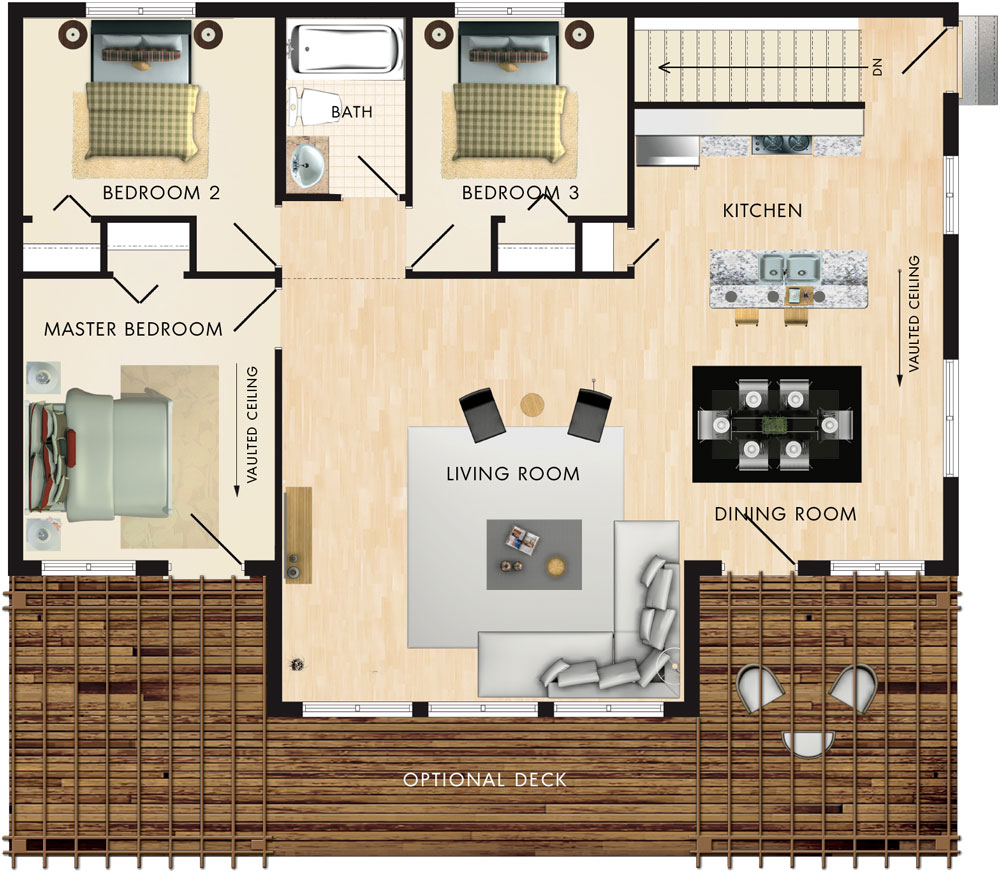 Specs
Living Room: 17′-1″ x 18′-0″
Kitchen: 13′-1″ x 8′-6″
Dining Room: 11′-0″ x 12′-0″
Master Bedroom: 10′-8″ x 12′-0″
Bedroom 2: 10′-8″ x 8′-5″
Bedroom 3: 9′-1″ x 8′-5″
This is a one of a kind avant-garde design. The Petit Soleil is an ideal house for a beachfront property. The sloped roof and two-story wall of windows creates a clean line appearance with great symmetry and geometry. The grand wall of windows makes it impossible to miss out on any views and maximizes the amount of natural light throughout the main floor. The spacious open concept includes a vaulted ceiling as well as an open kitchen with an eating nook and pantry. On the other side of the great room is an impressive master suite with access to outside and another vaulted ceiling. If you are looking for secondary access to outside, you will find another set of doors in the eating nook as well.