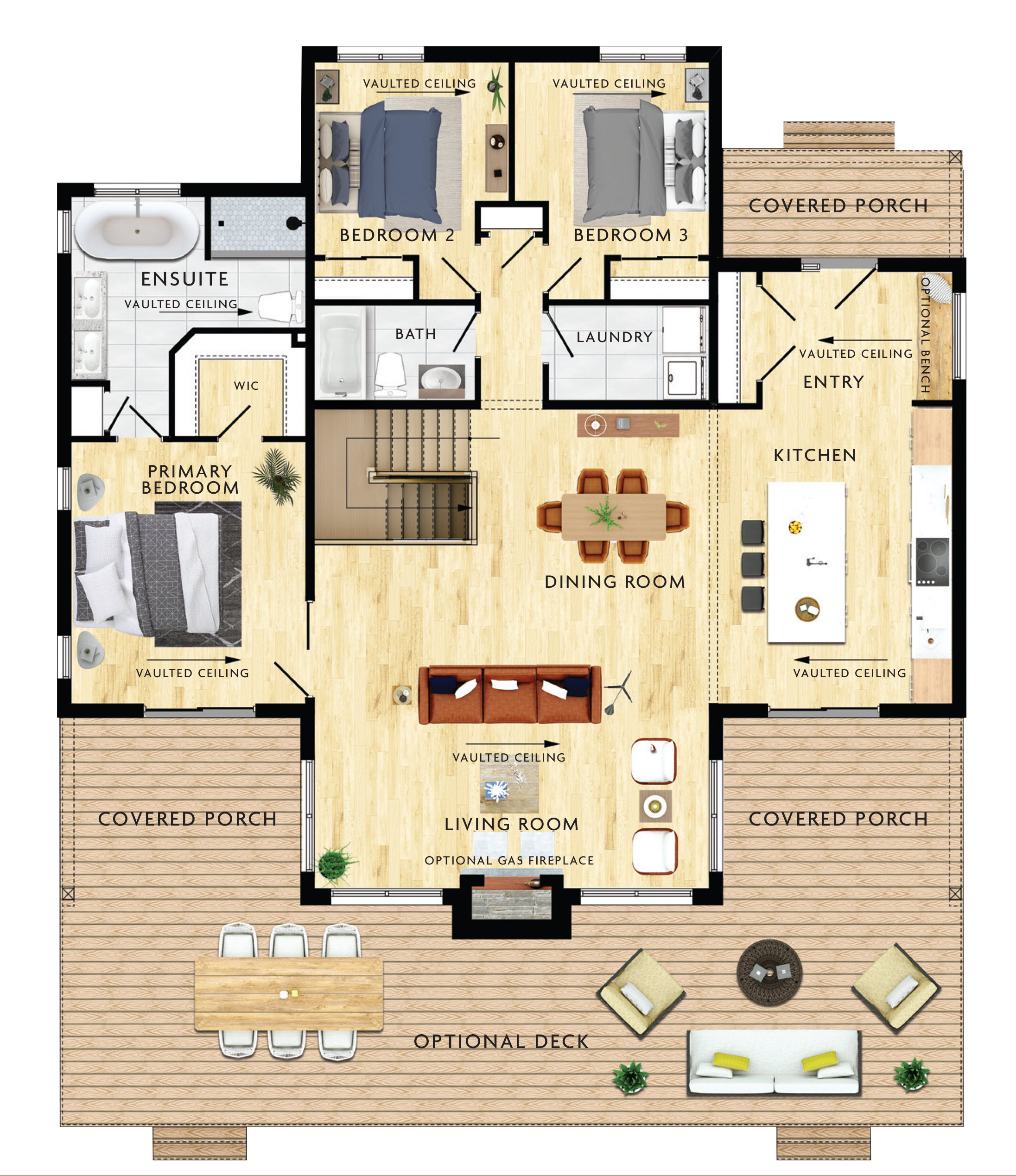 Specs
Entry: 8′-8″ x 5′-1″
Kitchen: 15′-1″ x 9′-5″
Living Room: 15′-1″ x 15′-6″
Dining Room: 15′-1″ x 10′-0″
Primary Bedroom: 12′-6″ x 14′-0″
Ensuite: 7′-11″ x 7′-7″
Bedroom 2: 10′-4″ (8′-6″) x 10′-4″
Bedroom 3: 10′-4″ (8′-6″) x 10′-4″

Additional Dimensions:
- Covered Porches: 348 sq. ft.
- Optional Deck: 564 sq. ft.
The Salt Spring is sure to catch your eye along any shoreline. Boasting an array of traditional cottage feels, alongside its trending appearance. With its contemporary style, high ceilings, expansive windows, spacious common area and outdoor living spaces this three-bedroom, two-bath design makes for the ideal modern family cottage. Yet, with all the modern conveniences this model offers, it could also serve as a year-round residence. Feel right at home and enjoy the open floor plan and beneficial features the Salt Spring has to offer.
5
Reviews
2
reviews for this content.
Share your Beaver Homes and Cottages Story with us!
×
Please select one or more photos to proceed!
UPLOAD PHOTOS FROM YOUR FACEBOOK
UPLOAD PHOTOS FROM YOUR INSTAGRAM
UPLOAD PHOTOS FROM YOUR COMPUTER