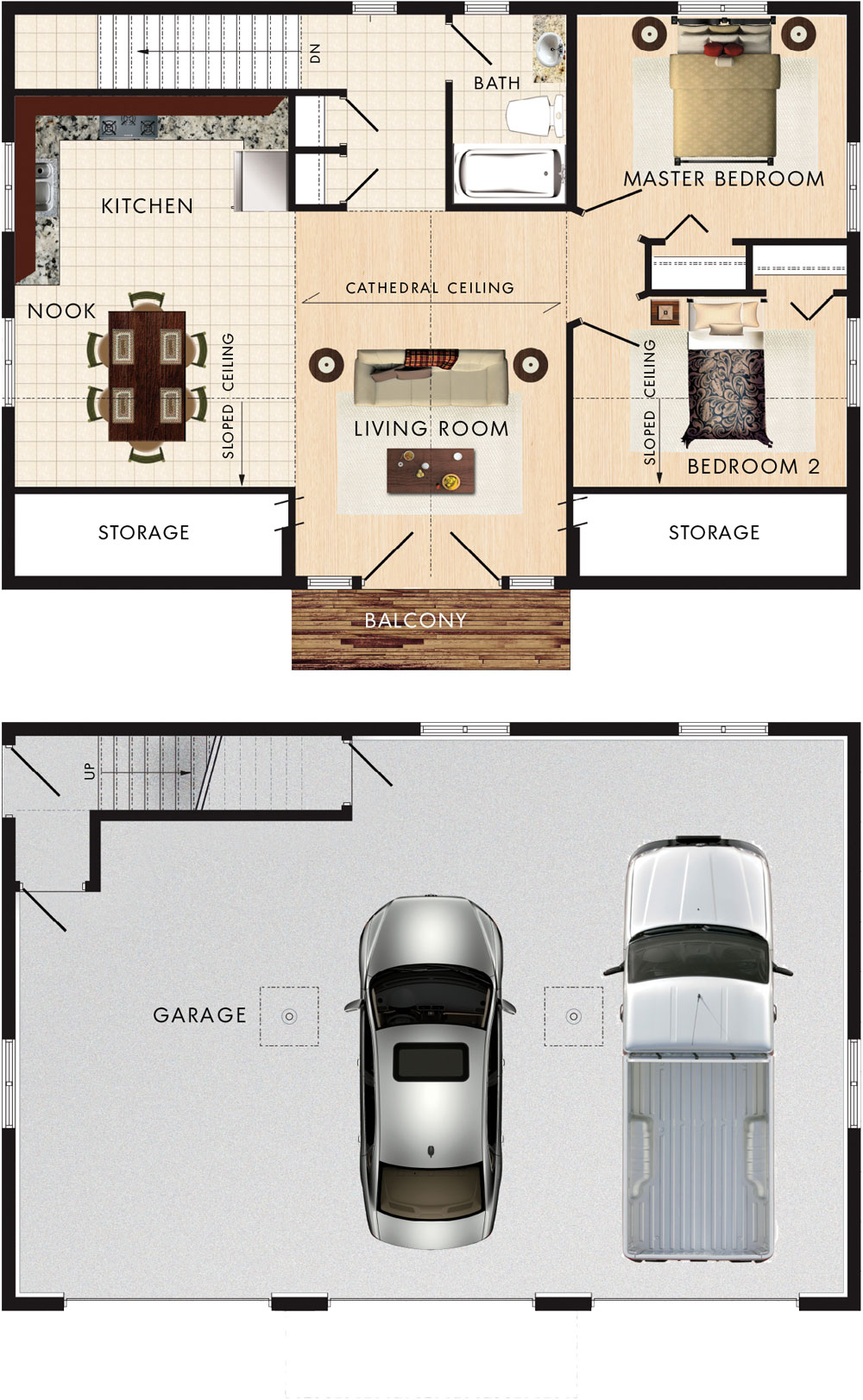 Specs
Living Room: 12′-4″ x 16′-3″
Kitchen: 12′-2″ x 8′-5″
Nook: 12′-2″ x 9′-0″
Garage: 37′-0″ x 25′-0″
Master Bedroom: 12′-0″ x 10′-0″
Bedroom 2: 12′-2″ x 8′-6″


This is a design that gives your family the garage they never had. Above the three-bay garage is an extra living space that can be used as you wish. The heated 884 square foot loft has two bedrooms that would be perfect for an apartment or a guesthouse. There are multiple features in the Whistler I that you would never expect to see in a garage model. These qualities include a vaulted living room ceiling and a cantilevered balcony. Both bedrooms are set with full sized closets and lots of natural lighting. The kitchen is full-size and is next to a separate dining area. Even though it is just a loft, there is more than enough space to live comfortably.
5
Reviews
1
reviews for this content.
Share your Beaver Homes and Cottages Story with us!
×
Please select one or more photos to proceed!
UPLOAD PHOTOS FROM YOUR FACEBOOK
UPLOAD PHOTOS FROM YOUR INSTAGRAM
UPLOAD PHOTOS FROM YOUR COMPUTER