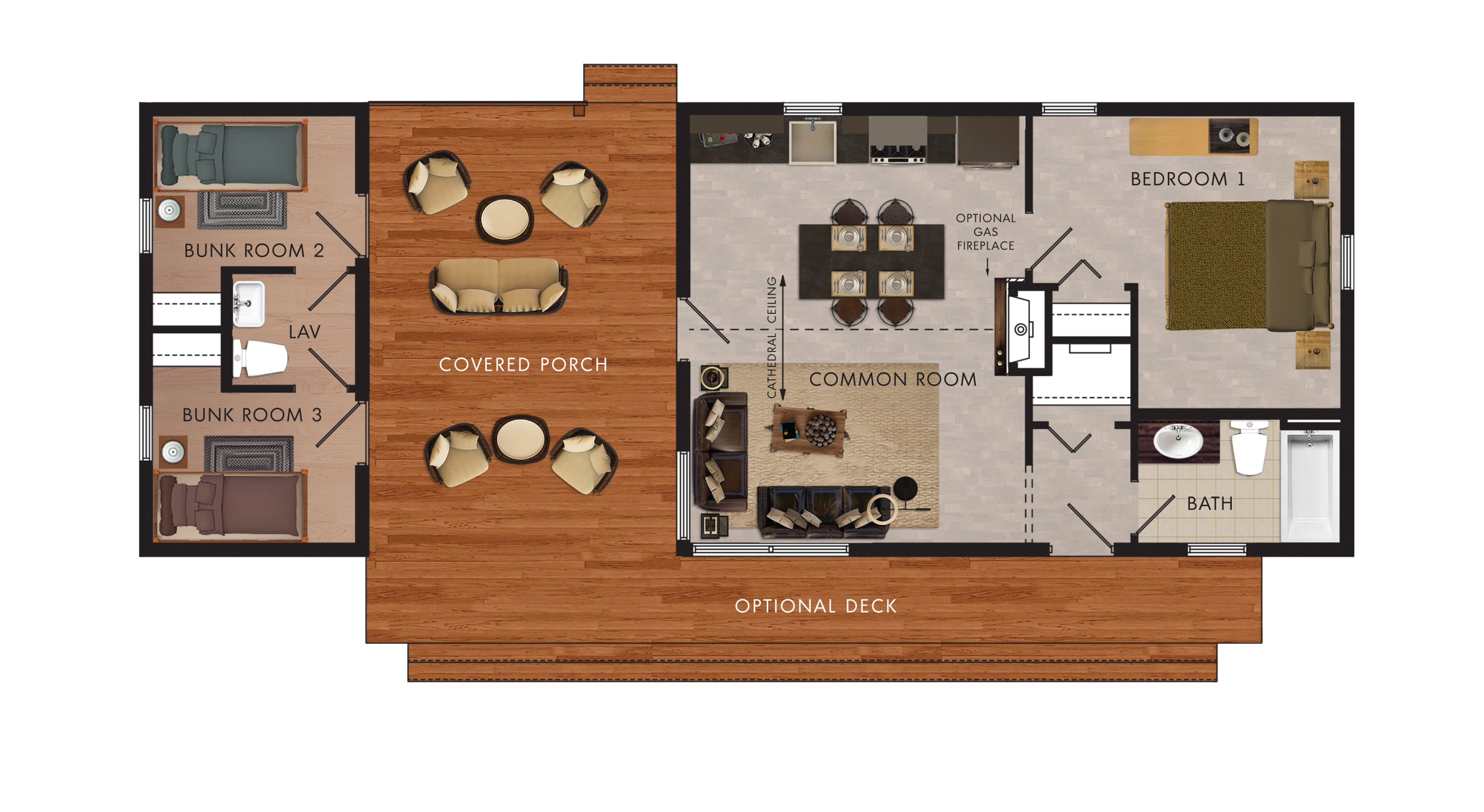 Specs
Common Room: 14′-1″ x 19′-1″
Bunk Room 1: 13′-10″ x 13′-1″ (7′-6″)
Bunk Room 2: 9′-1″ x 6′-9″
Bunk Room 3: 9′-1″ x 6′-9″

The perfect place for hosting, the Yellow Tail II offers separate guest rooms separated by a covered porch and optional deck. A shared common room with soaring cathedral ceilings and an optional gas fireplace connected to an L-shaped kitchen makes this a perfect summer home.
5
Reviews
13
reviews for this content.
Share your Beaver Homes and Cottages Story with us!
×
Please select one or more photos to proceed!
UPLOAD PHOTOS FROM YOUR FACEBOOK
UPLOAD PHOTOS FROM YOUR INSTAGRAM
UPLOAD PHOTOS FROM YOUR COMPUTER